Introducing: New Verbling Textpad
The new, streamlined layout displays the most commonly used textpad tools with easy to understand icons and a 'tooltip' identifier when you hover over each button.
Tool enhancements and additions
a

wider range of font sizes

the ability to

change the font

,

text color

,

highlight color

the ability to

add and resize images

and control the way text is displayed around or alongside those images with

Inline

,

Float Left

,

Float Right

, and

Break Text

buttons

word count

in the bottom left corner the textpad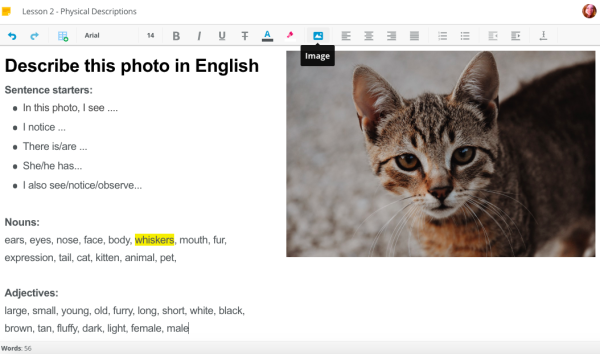 Simply click on the title of the textpad while you have it open to rename it.

Alternatively, you may change the name of the textpad from your "Materials" list in your Workspace by clicking the "..." button and then selecting "Rename".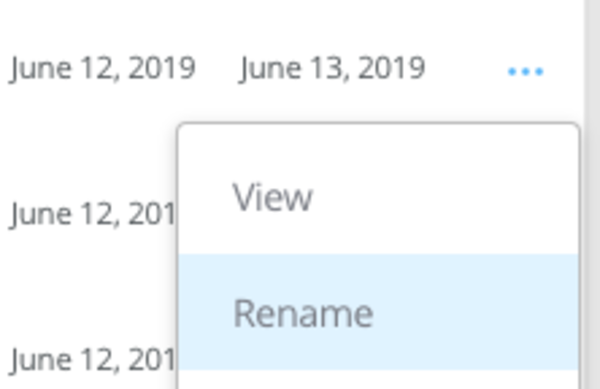 The textpad is fully collaborative, so you can when and where the other person is typing or selecting text in real time.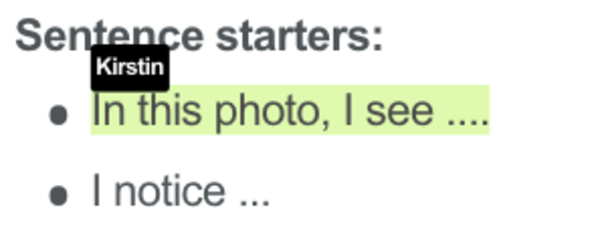 Have feedback on the New Verbling Textpad? Submit it here!
https://forms.gle/5SAv1RmFegYznBi86
Please note:
If you open old textpads, you'll continue to see the old textpad buttons and format. Only new textpads created from this day forward will utilize the new textpad format.