Schiacciata alla fioretina
A RECIPE TO LEARN ITALIAN: SCHIACCIATA ALLA FIORENTINA
There are many ways to learn a language, I love LEARN BY DOING, especially making recipes.
In this article I'm going to explain you the italian recipe to make a delicius cake: schiacciata alla fiorentina. It is a traditional cake of Florence. It is simple, fast and very tasted!
La schiacciata alla fiorentina è un dolce tipico della città di Firenze.
E' semplice, veloce e molto buono! Prova anche tu.
Olio extra vergine d'oliva 50 g
Lievito in polvere per dolci 1
Busta con zucchero in polvere 1
Sagoma di carta del giglio
Rompete le uova in una ciotola e
unite
sia lo zucchero che la vanillina. Aiutandovi con uno
sbattitore
montate
il tutto, fino ad ottenere un
composto
chiaro e
spumoso
.
Continuando a
mescolare
aggiungete l'olio
a filo
e, sempre nello stesso modo, unite il latte a temperatura ambiente.
A questo punto
incorporate
anche la farina, precedentemente
setacciata
, aggiungendone un cucchiaio per volta e facendola
assorbire
prima di aggiungere il cucchiaio successivo.
Una volta terminata la farina aggiungete il lievito e lavorate il composto ancora per 2-3 minuti, fino ad ottenere un impasto liscio ed
omogeneo
, che andrete a versare in uno stampo da 24X17 cm, imburrato e infarinato.
Cuocete in forno statico preriscaldato a 180° per 50 minuti.
A cottura ultimata sfornate la schiacciata e lasciatela
intiepidire
.
Ora avete bisogno della sagoma di carta del giglio, simbolo di Firenze, come una vera schiacciata alla fiorentina vuole. Per procurarvelo andate su internet cercate un'immagine del "giglio di firenze", stampatela e tagliatela. Adesso posizionate il giglio al centro della schiacciata alla fiorentina, ormai tiepida, e spolverizzate con lo zucchero a velo l'intera superficie del dolce.
unire= verbo usato in cucina come sinonimo di aggiungere. In inglese "to add".
sbattitore = è la frusta elettrica. In inglese "whisk".
montare= è il verbo usato per dire "whip the cream".
composto= indica il miscuglio, "compound".
spumoso= aggettivo usato per descrivere una sostanza simile alla schiuma, "frothy".
mescolare= è il verbo che indica l'azione di girare, significa "mix".
a filo= modo di dire che indica il modo di versare un liquido: un poco alla volta, lentamente.
incorporare= verbo che indica l'unione di più elementi, "to incorporate".
setacciare= è il verbo che deriva da "setaccio" (in inglese "sieve"), lo strumento usato per filtrare la farina e renderla fine, non granulosa.
assorbire= verbo che significa "to absorb".
omogeneo= aggettivo che indica un composto uniforme, armonico, in inglese "homogeneous".
intiepidire= verbo che significa far freddare a temperatura ambiente, "to cool".
SPERO CHE ABBIATE TROVATO SPUNTI PER ARRICCHIRE IL VOSTRO ITALIANO DIVERTENDOVI E CUCINANDO.
12 de Janeiro de 2018
Mi vida antes del Covid- 19 (IMPERFECTO) A-2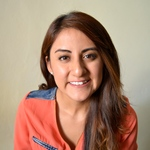 Alejandra Santiago
7 de Agosto de 2020
팔랑귀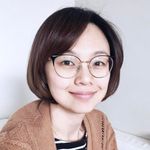 Abby H
7 de Agosto de 2020
The Origins of popular English Idioms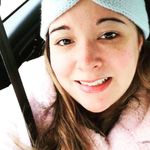 Jen Mc Monagle
7 de Agosto de 2020