Consejos útiles si trabajas en home office
Cada vez se hace más común trabajar desde la casa, el famoso "home office". Muchas personas te van a decir que, ¡que increíble!, que puedas hacer eso. Puedes controlar tu propio tiempo, nadie te está observando constantemente, si eres madre o padre, puedes pasar más tiempo con tus hijos...en fin tiene muchas ventajas para enumerarlas todas.
Todo eso es cierto, pero la otra cara de la moneda también hay que analizarla. Al no tener ninguna restricción, es muy fácil también perder nuestro rendimiento, no alcanzar las metas propuestas o simplemente relajarnos tanto, que el trabajo pasa a ser secundario y no llegamos a nada. Es por eso que te traemos estos consejos para ayudarte a no fracasar cuando hagas home office.
ALÍSTATE COMO SI FUERAS A TRABAJAR
Esta primera parece sencilla pero no lo es. Muchas personas deciden quedarse todo el día en pijama y eso, psicológicamente, nos alenta el rendimiento. El trabajar en casa no significa que se tome el trabajo con menor seriedad. Si le dedicas algunos minutos de tu mañana a prepararte prolijamente para tu jornada laboral, es decir , bien peinado, con ropa adecuada, verás tu productividad aumentar considerablemente. Además, siempre puede surgir una emergencia, una junta o un compromiso inesperado.
ORGANIZA TU PEQUEÑA OFICINA EN CASA
Dentro de tus posibilidades, es primordial tener un espacio exclusivamente dedicado al trabajo, como un despacho o un cuarto que esté aislado del resto de la casa. Pero si no tienes hay
muchas ideas
en internet para ayudarte a preparar la esquina perfecta para trabajar. Lo importante es encontrar un lugar que sirva exclusivamente para tu horario de trabajo. Una de los consejos más importantes, es no usar la cama como lugar de trabajo. Aparte de ser increíblemente dañino para tu postura, te quita toda la seriedad y las ganas de trabajar, además que que la tentación de dormirse puede ganarnos.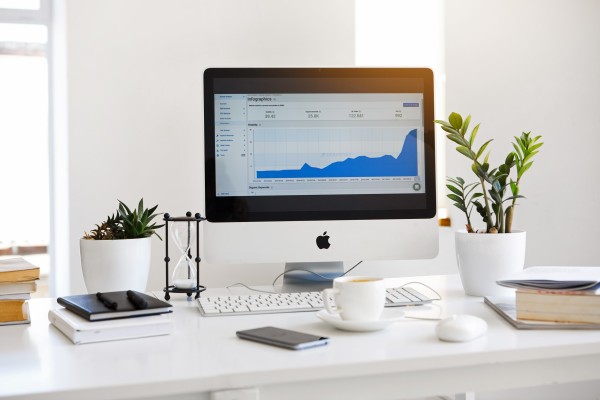 AÍSLATE DEL MUNDO DE LAS REDES SOCIALES
Actualmente
le dedicamos mucho tiempo
a las redes sociales y se han convertido en uno de nuestros mayores distractores. Sabemos lo difícil que es mantenerse aislado de estas porque la mayoría la usamos también para trabajar, pero la cosa está en tener claro cuáles de ellas son usadas exclusivamente para el trabajo y son necesarias, el resto las podemos cerrar o ponerlas en modo silencio.
Estar todo el día encerrado en casa puede resultar algo cansado. Debes encontrar algún pasatiempo o dejarte tiempos de recreo para salir de tu casa y ponerte en contacto con el mundo exterior. Puede ser ir al kiosko o ir por un café, o salir al balcón o jardín, planear una comida afuera con un amigo o tu pareja. Tambíen puedes tomar algún hobby como pintura o
aprender un idioma en línea
, o hacer deporte, etc. También puedes aprovechar y organizar las juntas fueras de casa para cambiar de ambiente.
Trabajar desde casa puede ser una gran experiencia, siempre y cuando tengas muy buena disciplina y sepas que el tiempo es igual de valioso que si estuvieras en una oficina. Debes disfrutarlo, pon música, comprate objetos para decorar tu oficina y dale un tono muy particular.
Artigos que você pode gostar
The Future is not ours to see...
Pablo Palencia
5 de Setembro de 2018
A serie to watch to improve your Spanish
mikel Gallego
5 de Setembro de 2018
Learning Portuguese is not hard, the difficulty is not learn Portuguese
Rodrigo Santos
5 de Setembro de 2018