25 frases básicas y útiles para empezar una conversación en inglés
Cuando aprendes a hablar inglés, con frecuencia te sientes abrumado y sorprendido por la gran cantidad de palabras y combinaciones de palabras que hay. Puede parecer desalentador e imposible, pero la mejor idea es memorizar las palabras que te son útiles. Sugiero crear tu propio diccionario personal donde escribas esas palabras y frases. No olvides agregar cómo se usan en contexto, su traducción a tu idioma, su pronunciación y otras palabras y frases similares o relacionadas.
A veces, la parte más difícil es simplemente comenzar una conversación. Aprende estas expresiones para comenzar un diálogo en inglés en cualquier situación: formal o informal, en el trabajo, en la escuela u otros contextos. A continuación hay 25 expresiones que pueden serte útiles al intentar iniciar una conversación en inglés para principiantes:
Iniciando una conversación con un amigo: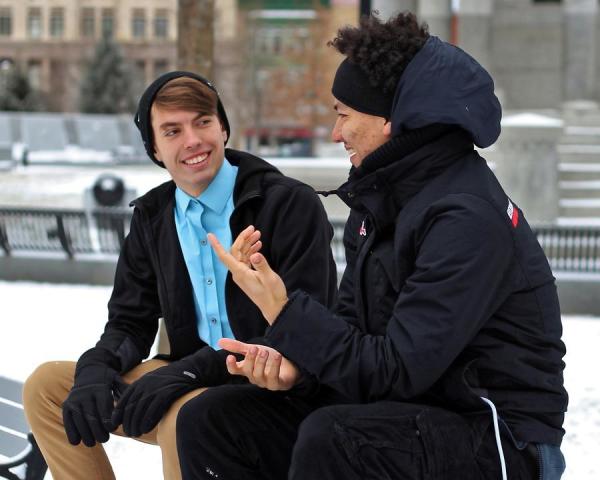 Con amigos, puedes usar expresiones informales en inglés como estas:
How's it going?/¿Cómo te va?
Una respuesta correcta a "¿Qué pasa?" puede ser Not much/No mucho. A continuación, puedes agregar un detalle sobre lo que está sucediendo en tu vida en este momento. Si alguien dice "¿Cómo va?", Puedes responder "Good or Not so good" / Bien o No tan bien y luego decir por qué.
Iniciando una charla con un colega: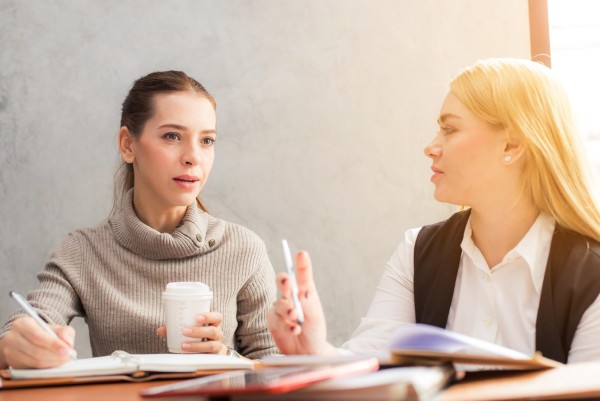 En la oficina normalmente se usa un inglés un poco más formal, como en estas expresiones comunes:
Hi, John. How are you doing?/ Hola John. ¿Como estás?
How's your day going? /¿Cómo va tu día?
(El viernes): Have you got any plans for the weekend?/¿Tienes algún plan para el fin de semana?
(El lunes): How was your weekend? /¿Cómo estuvo tu fin de semana?
Puedes hablar sobre proyectos en los que estás trabajando o sobre pasatiempos que tienes fuera del trabajo. Las noticias nacionales e internacionales actuales también son un buen tema de conversación.
Comenzando una conversación con un amigo que no has visto en mucho tiempo:
Aquí hay algunas expresiones comunes para comenzar una conversación con alguien que ves después de una larga separación:
Hi Paula! How have you been? / Hola Paula! ¿Cómo has estado?
Long time no see! /¡Mucho tiempo sin verte!
So, what have you been up to lately?/ Entonces, ¿qué has estado haciendo últimamente?
How's your family? /¿Cómo está tu familia?
Are you still working at ABC Company? /¿Sigues trabajando en la empresa ABC?
En este caso, puedes preguntar sobre las noticias en el trabajo, el estudio, la familia y los pasatiempos de tu amigo. Es probable que el amigo también te pregunte acerca de los acontecimientos recientes en tu propia vida.
Iniciando una conversación con alguien que te han presentado: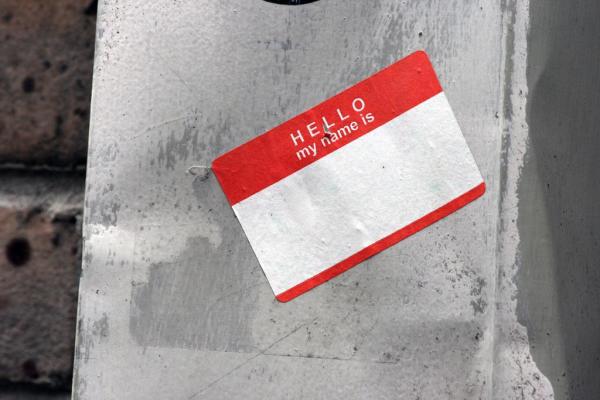 Nice to meet you! / ¡Encantada de conocerte!
How do you two know each other? / ¿Cómo se conocieron?
So, what do you do for a living? 
(= what is your job?)
/ ¿Entonces, qué haces para ganarte la vida? (= ¿cuál es tu trabajo?)
What are you studying? / ¿Qué estás estudiando?
How long have you been (a journalist / doing yoga / interested in music)? / ¿Cuánto tiempo llevas siendo (un periodista / haciendo yoga / interesado en la música)?
How did you get into it? / ¿Cómo llegaste a ello?
Iniciando una conversación con alguien con quien te reúnes fuera: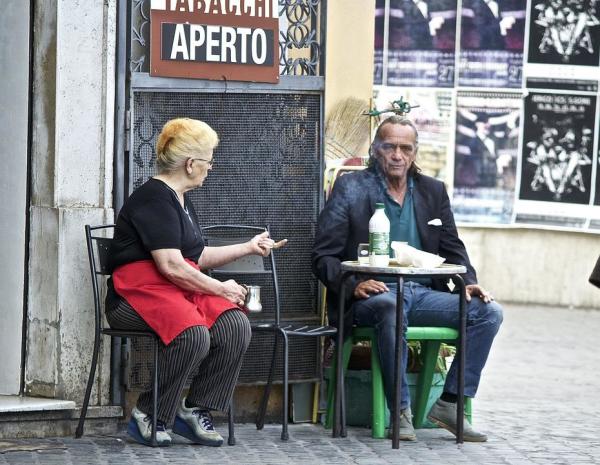 It's a beautiful day, isn't it? / Es un hermoso día, ¿no?
Can you believe all this rain/snow we've been having?/ ¿Puedes creer toda esta lluvia / nieve que hemos estado teniendo?
Sure is a hot/cold one today! / ¡Claro que hoy hace frío / calor!
Your dog is so cute! What's his name?/ ¡Tu perro es tan lindo! ¿Cuál es su nombre?
Si te encuentras en un parque, en la calle, etc., la forma más común de iniciar una conversación es hablando del clima.
Iniciando una conversación con un extraño en otras situaciones:
El secreto para comenzar una conversación con alguien que no conoces es hacer un comentario sobre el contexto social actual. Aquí hay algunos ejemplos de cómo hacerlo:
En una galería de arte: "That's an interesting painting. What do you think of it?"
/ "Es una pintura interesante. ¿Qué te parece?"
En un bar: "This is a great song – I love Latin music. How about you?"/
"Esta es una gran canción, me encanta la música latina. ¿Y a tí ?"
En una cafetería: "Boy, I need a coffee!"/ "¡No manches, me urge un café!"
Como en el ejemplo de la cafetería, no es necesario que hagas una pregunta directa. Simplemente puedes hacer un comentario a la otra persona, y esto es como una invitación para que la otra persona también comente. Esto puede comenzar una interesante conversación.
Artigos que você pode gostar
Some Spanish expressions with animals
Eva Villavieja
13 de Dezembro de 2018
Expresión 'In bocca al Lupo'
Sheila Pistolesi
13 de Dezembro de 2018
Motivation
Jonathan Race
13 de Dezembro de 2018